Morning Musume. '14 is collaborating with KAGOME vegetable juice.
http://item.rakuten.co.jp/nakae/4901306090060/
They started a campaign for a chance to win a "Koppu no Fuchiko" Morning Musume.'14 set (collectible figurines that pose on the edge of your cup). there are obsessed collectors of these figures.
there are only 1,000 of these limited edition set of 10 figures. on the drink, there is a blue label to peel off for a QR serial code, enter it on an app site, and you're automatically in the drawing for a chance to win one. ends 7/31.
some places have them in stock already, some are already sold out. the drink is called "Kagome no Yasai Ichinichi Kore Ippon"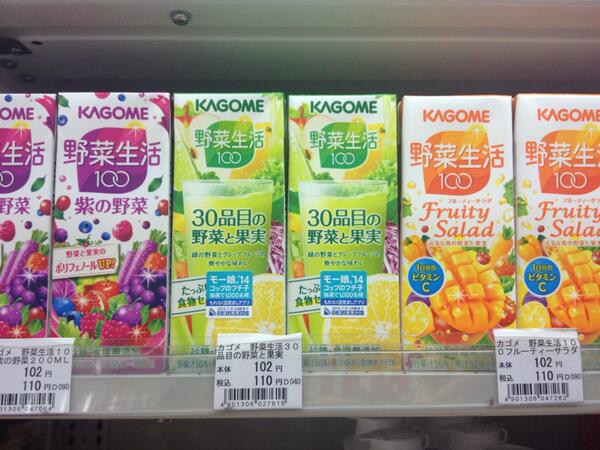 Sayu (2010)
Mizuki (2013)
Haruna (2013)